This symposium is a continuation of the work initiated in 2020 by a research group comprised of eight experts in engineering education, educational sciences, psychology and faculty development, including Roland Tormey, Head of Service at the Teaching Support Center (CAPE) at EPFL.
Following a first virtual symposium held in 2020, the need arose to conduct a scoping review of the field in order to set an agenda for research. In parallel, a dedicated network was also created to foster international exchanges and collaborations on this topic.
The 2022 edition of the symposium was held in person with a series of hands-on workshops designed to link existing research projects, identify opportunities and blind spots, and formulate concrete implications for engineering education.
The meeting served to consolidate and expand the network of participants and is the first larger exchange of the work done in the field as well as the first attempt to bring together different positionalities.
The symposium's highly interactive format as well as the small number of participants were a deliberate choice of the organization led by Johanna Lönngren, Associate Professor of Science and Engineering Education at Umeå University –also part of the original research group– and was a response to a desire to create a safe space to freely explore topics still perceived as marginal and contradictory within the field and to organize workshops that delved into the participants' own emotions.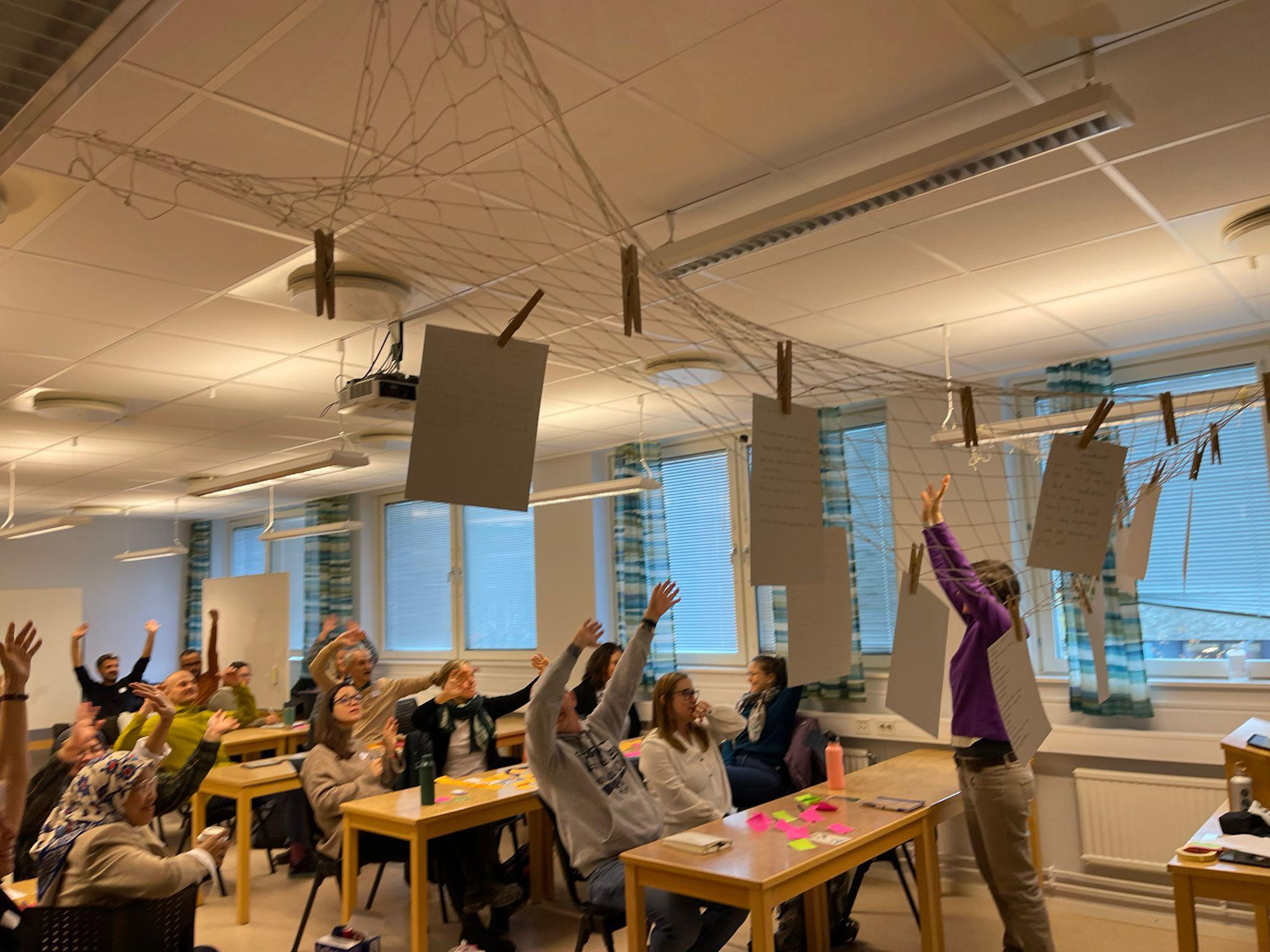 In this context, Helena Kovacs, scientist at the Center LEARN's internal mission, was challenged to create a workshop on art-based approaches from scratch in collaboration with Nadia Kellam, Associate Professor at Arizona State University.
Nihat Kotluk, researcher at EPFL's College of Humanities, and Roland Tormey presented their work in a parallel workshop entitled " Inducing emotions in engineering ethics case studies".
Following the event, a working group of six participants focused on conceptualizing future research on emotions in engineering education and sustainability, delineating the main theoretical and methodological frameworks as well as the core principles and values at the heart of the project. The group consisting of Johanna Lönngren, Maria Berge (Umeå University), Nadia Kellam (Arizona State University), Amy Brooks (Oregon State University), Madeline Polmear (Vrije Universitet Brussels), and Helena Kovacs also explored various potential funding opportunities and will soon meet at Arizona State University to further develop the scope of this work in practical ways.
Importiert von EPFL News